November 22, 2022
Balsamic Vinegar Roasted Grapes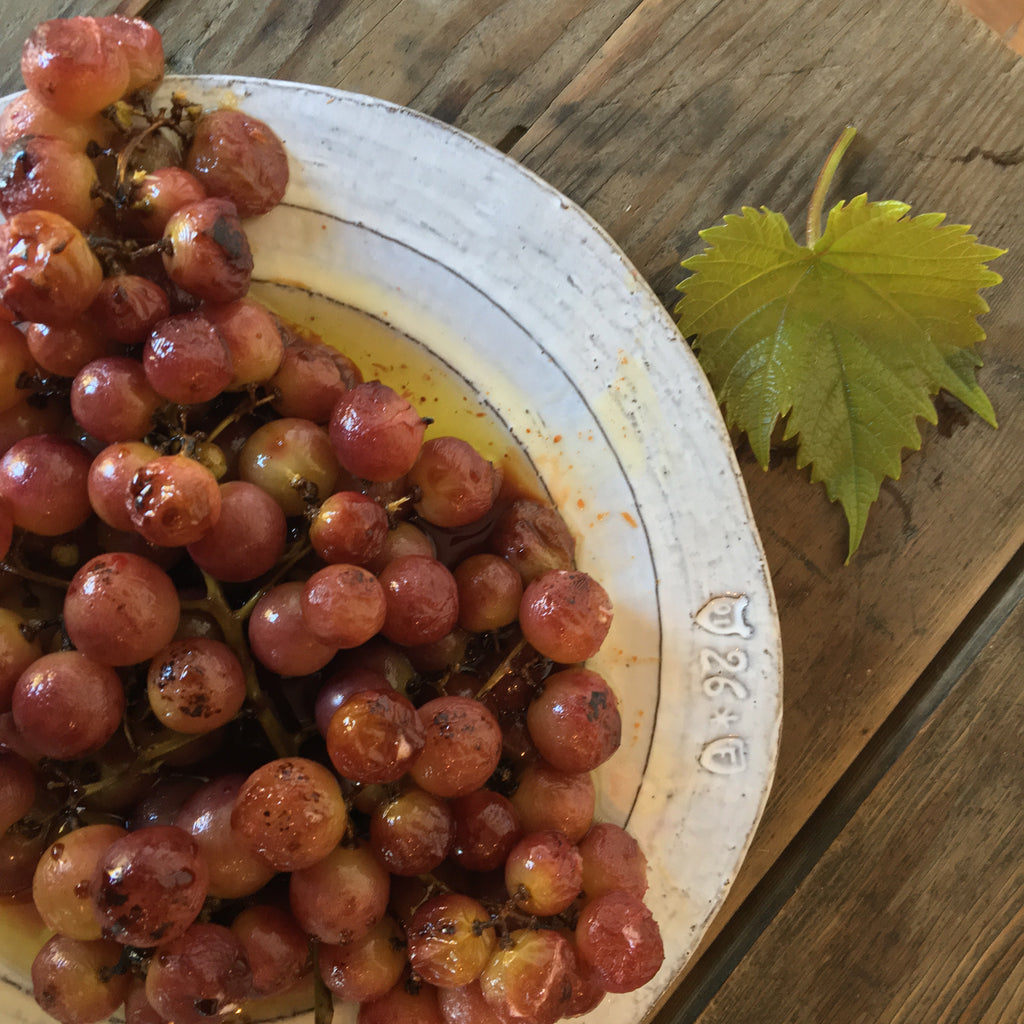 Our friend Patty gave us this recipe for roasted grapes summer 2018, and now with autumn's chill in the air it seems the ideal time to try it again.
Oven roasting dehydrates the fruit and caramelizes the naturally occurring sugars giving the grapes a denser texture and more complex flavor. Her suggestion is to pair them with a nice blue cheese for an appetizer, and we can image them with other cheeses and meats to add a bit of sweet to the savor, too. Now that entertaining season is upon us, these grapes would make a spectacular centerpiece for a charcuterie board.
The California Table Grape Commission notes that there are over 85 varieties of table grapes grown here, however, only 15 dominate and 10 of those are a red type, which is what you see in our images.  We used the Flame Seedless variety for our photos, courtesy of ANB Photography.
These delicious roasted grapes are best enjoyed warm, so start prep about 45 minutes before you plan to serve. [Thanks Patty!]
Ingredients 
1 lb red or black seedless grapes
¼ cup Extra Virgin Olive Oil
¼ cup Traditional Balsamic Vinegar
Freshly ground black pepper 
Directions
Preheat your oven to 400℉ 
Rinse the grapes and shake off / pat dry excess water.
Place on a baking sheet and pour the olive oil over the grapes until well coated.
Cover with half of the vinegar, then sprinkle salt and pepper to taste (don't be shy)
Roast for 25 to 30 minutes, stopping to shake the pan every 5 or 10 minutes to mitigate any burnt sugars.
Remove from the oven when a few of the grapes have started to burst. Cover the roasted grapes with the remaining balsamic vinegar before serving.