February 05, 2023
Olive Oil Roasted Vegetable Gems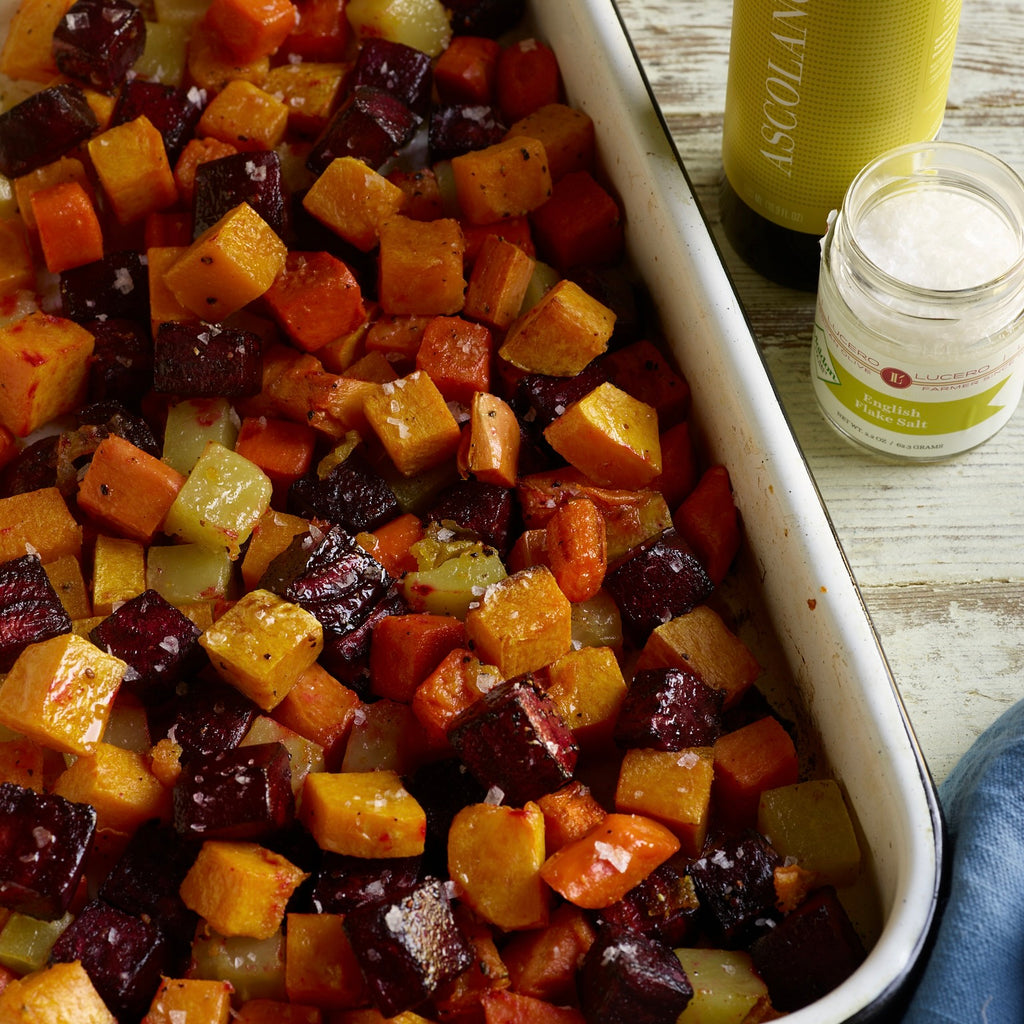 Combine your favorite root vegetables to make this simple and delicious side dish that is healthy for you, too! Not only are you using olive oil, this is a chance to "eat your colors" and thereby introduce a spectrum of micronutrients into your meal. Cubes of beets, various types of potatoes, sweet potatoes, carrots, rutabagas, turnips, and parsnips create a mosaic of veggie jewels in any combination you prefer.
Ingredients
2 lbs assorted root vegetables (your choice!)  peeled and cut into cubes or rectangles roughly the same size.
¼ cup or more of any Lucero Extra Virgin Olive Oil as required for good coverage, or use Lucero Roasted Garlic Oil, if you prefer.
1 Tbsp Sea Salt, we like to use Jacobsen Kosher Sea Salt
2 Tbsp fresh rosemary, finely chopped
Traditional Balsamic Vinegar (optional)
Instructions
Preheat oven to 400°F
Clean and cube or slice all vegetables
Place the prepared vegetables in a roasting pan large enough so cubes and coins are not crowded, and toss the mixture with olive oil and salt until well coated
Roast for 45 minutes, stirring occasionally until tender and evenly browned. Add chopped rosemary and additional salt to taste before serving.
Optional finishing:  drizzle Traditional Balsamic Vinegar while warm prior to serving.
Note: anticipate more browning and caramelization when using a low-sided metal baking pan versus image shown
____________________
Photography via ANB Photography with food stylist, Patty Wittmann for American Olive Farmer.