January 22, 2023
Citrus Salad Inspiration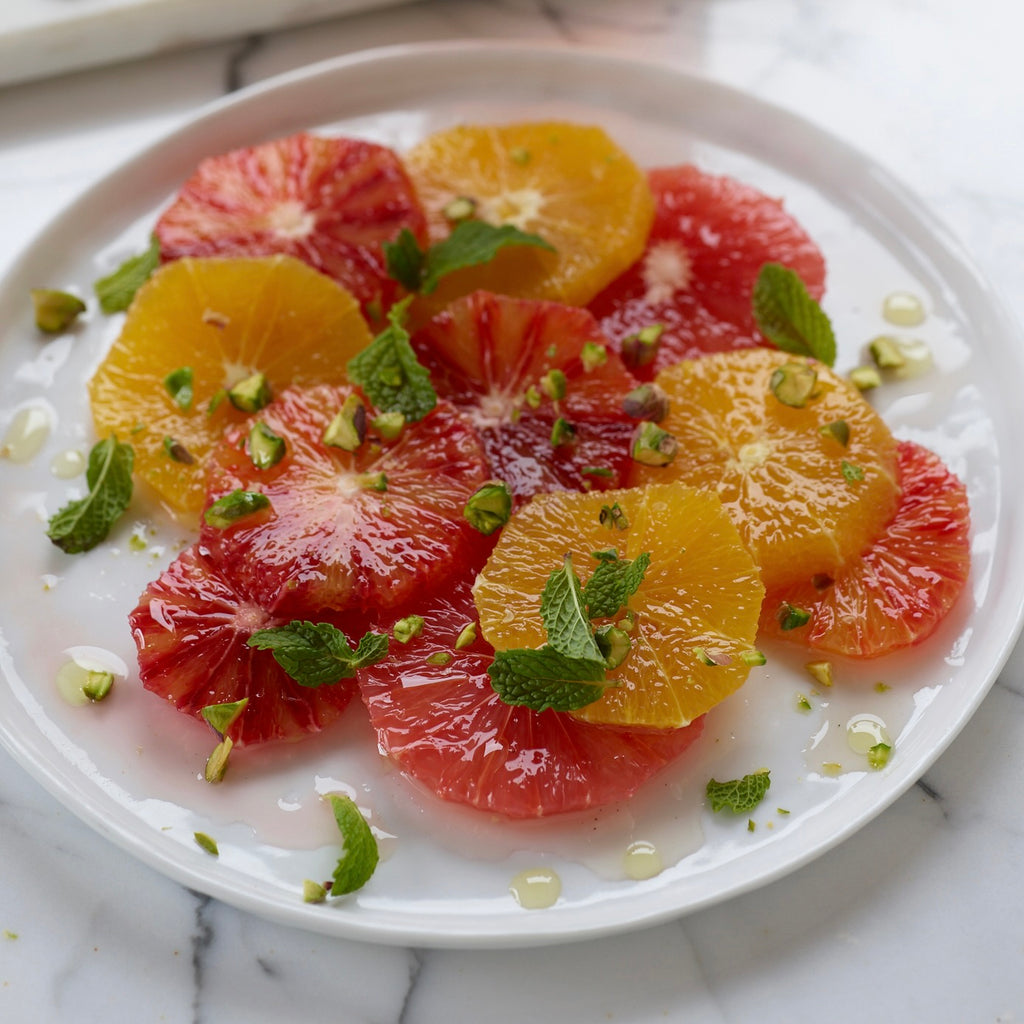 Citrus is still abundant in the marketplace and is terrific in salads as well as for eating out of hand. The Rosato and Bianco Balsamic Vinegars make excellent companions to citrus flavors, and fruit salads pair very well with either Lemon Olive Oil or Ascolano Extra Virgin Olive Oil due to Ascolano's naturally sweet nature with low bitterness.
Peel and slice what looks best from your greengrocer into rounds; we used Valencia and Blood Oranges. I prefer my food very simply prepared, so would be content with only the oil and vinegar. If you're in the mood for something more complex, layer toasted nuts, tender herbs (mint is shown), pitted table olives for savor and texture, and fine rings of purple onion for a bit of astringent tang.   
Another way to enjoy citrus in your salad is as an accent using the suprême d'agrumes method as shown with the pink grapefruit segments in the green salad below. We used endive, mache, thinly sliced cucumber, avocado, and fennel, and then topped it with a few wisps of dill. Last week's Lemon & Rosé Vinaigrette is an excellent choice for dressing this salad.
Sadly, romaine and other common lettuce varieties from the Salinas Valley are in short supply, not available, or extremely high priced right now due to a series of plant viruses and other issues plaguing farmers since last year. This is all the more reason to branch out to other fresh fruits and vegetables for your next salad. Please enjoy!  Liz
Suggested pairings for citrus:
_______________________
All photography via ANB Photography with food stylist, Patty Wittmann for American Olive Farmer.