June 29, 2023
Cold Asian Noodle Salad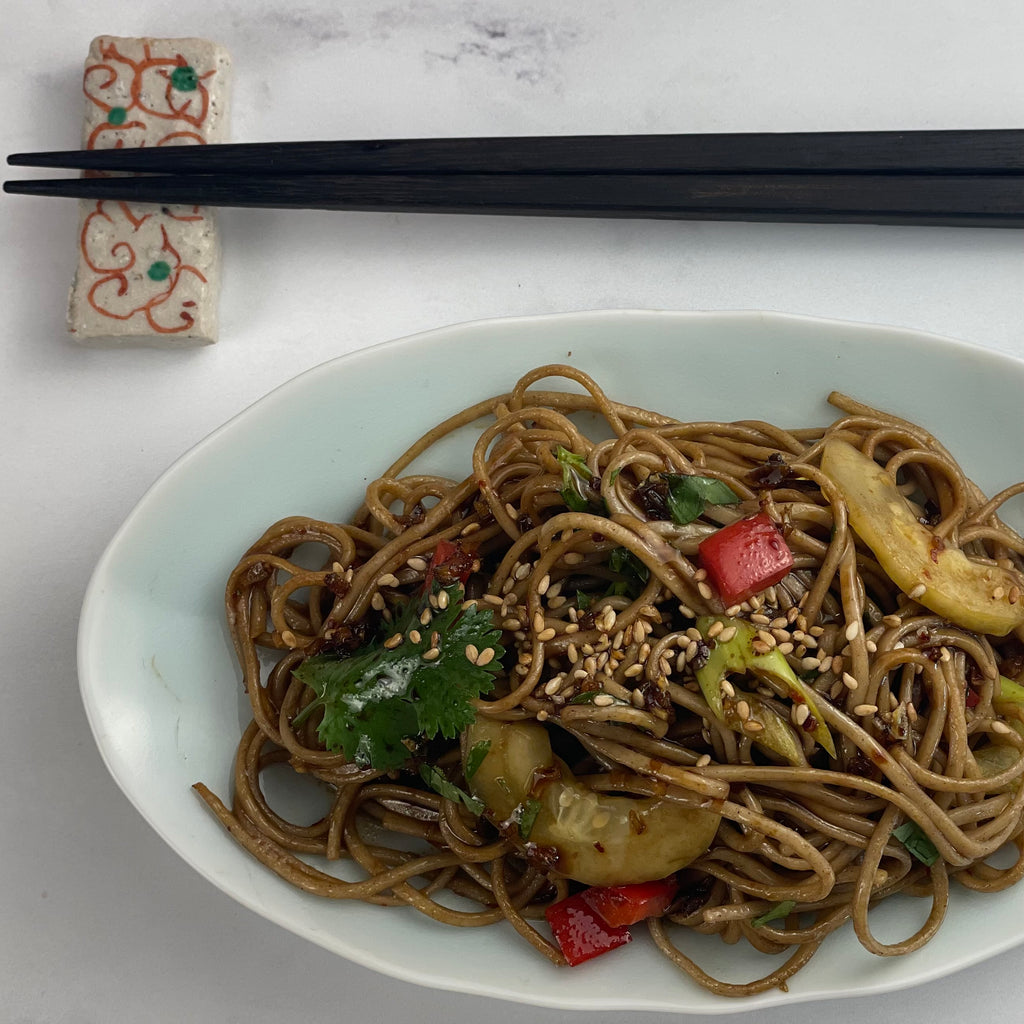 There are so many variations of traditional and non-traditional Asian noodle salads. This one is very simple, and could be classified as Japanese-California fusion because we used three Japanese specialty ingredients--soba (buckwheat noodles), shoyu (soy sauce), and shiro goma (sesame seeds)--along with our California olive oil and popular traditional balsamic vinegar.
Although we specified Arbequina for this recipe, Ascolano and Picual would be equally suitable. If you have Coratina on hand the balance will shift a bit to the greener/bitter side. 
BONUS RECIPE VARIATION!  Make sure to read this brief explanation of our beefy post script via this link.