January 11, 2023
Refreshing Lemon & Rosé Vinaigrette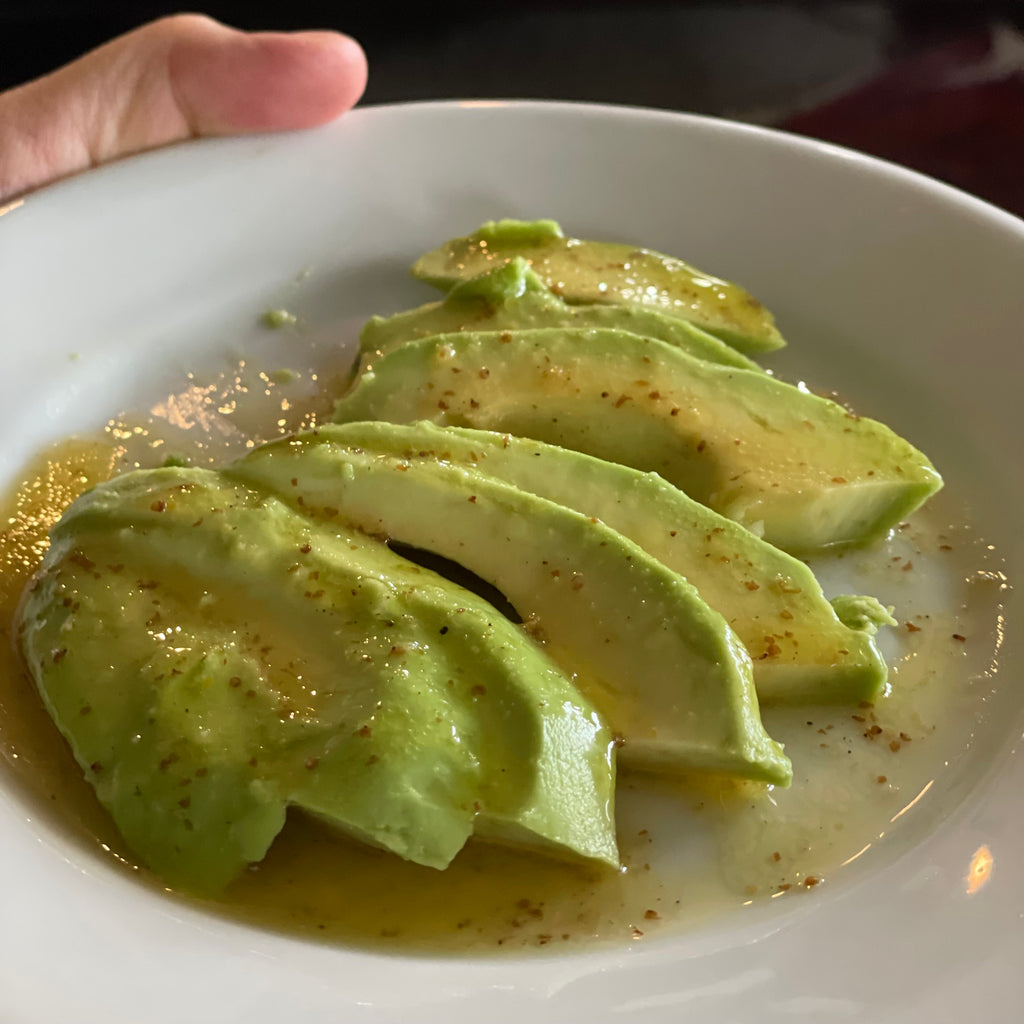 Here is the à la minute dressing Donald made for me on Saturday. I needed a day brightener as the weather has been gray and rainy, and this Lemon & Rosé Vinaigrette came through!
Many of you who purchase Lemon Olive Oil also buy Rosato (or Bianco) Balsamic Vinegar, so this is likely something you already make for yourself. If not, you'll want to try it as it's delicious and effortless. Quantities below serves two.
Emulsify the following into a vinaigrette:
Serving suggestions: dressing for sliced avocado, citrus salad, or grilled salmon (as shown below).  Enjoy!