August 08, 2023
Fried Green Tomatoes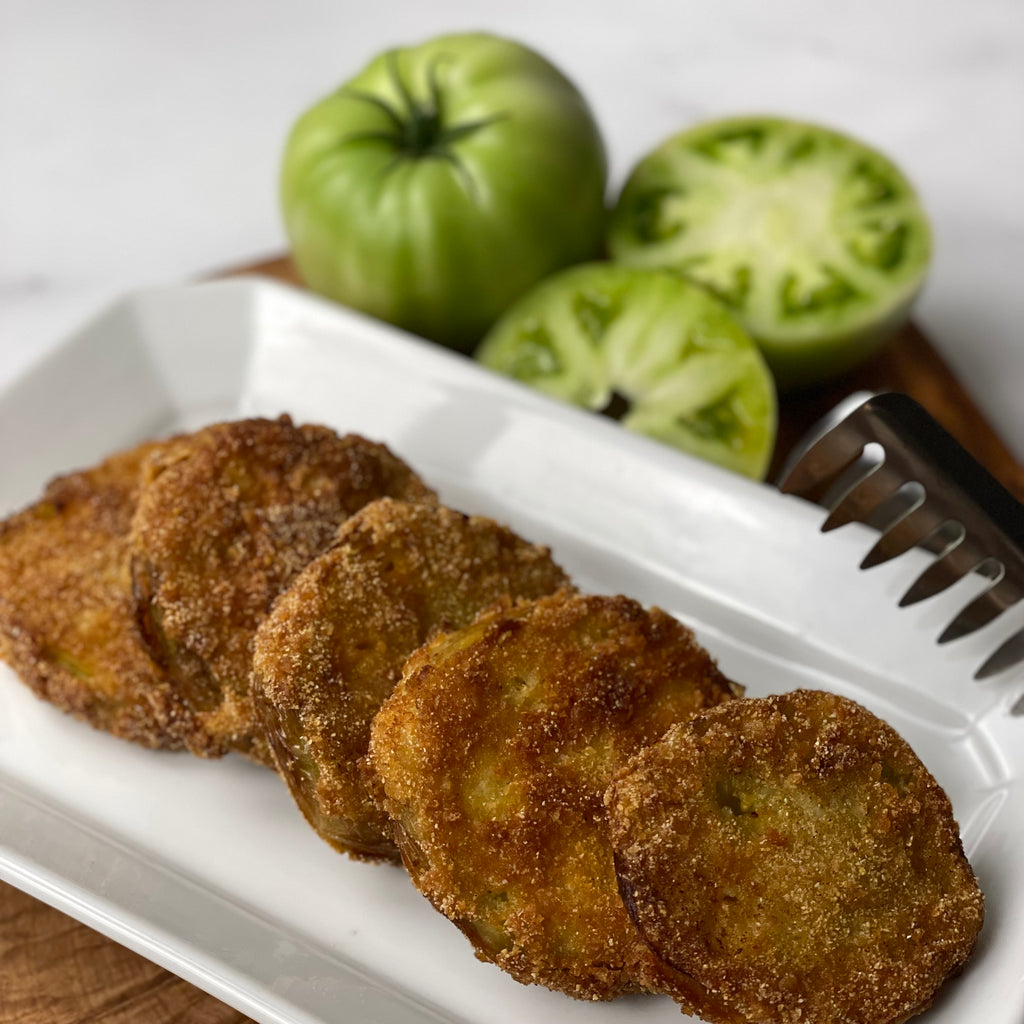 When did you have your first green tomato, sliced, breaded, and fried in the tradition of the US south? Did you grow up with them, or were you perhaps inspired because of the eponymous novel from 1987 or its film adaptation with Jessica Tandy in 1991?
Although my grandma was from Arkansas and my mamma's culinary repertoire included a few southern recipes, I didn't grow up eating my tomatoes fried, and I speculate that this was because grandma never made them and our Northern California tomato season extended well into autumn. The relevance here is that there was no pressure to save tomatoes before the first frost where we lived; we didn't experience frost until late December!
I was well into my adult years before Donald fried a green tomato for me (yes, inspired by the movie), which we made last night and photographed for you here. Let's start with choosing the right fruit.
Popular Tomato Variety Choices
Here are five popular tomato varieties that are frequently mentioned as ideal for fried green tomatoes:
Green Zebra tomatoes have distinctive green stripes and are tangy and slightly sweet with a firm flesh that holds up well to frying.
Aunt Ruby's German Green tomatoes are exceptionally flavorful with a rich, sweet, and slightly spicy taste. They're deep green in appearance, even when ripe, and are meaty with few seeds.
The Fried Green Tomato variety is specifically bred for frying, with a tangy flavor and firm flesh that comes through beautifully.
Beefsteak tomatoes remain mild and have a relatively low acidity, even before they ripen. Their large size and firm texture make them a popular choice for harvesting and preparing while still green.
Cherokee Green is a luminous green version of the popular Cherokee Purple tomato, offering a sweet and spicy taste with a juicy yet firm slice that holds up well to frying.