October 17, 2023
Bianco Vinaigrette Cabbage, Sauerkraut's Fresh Cousin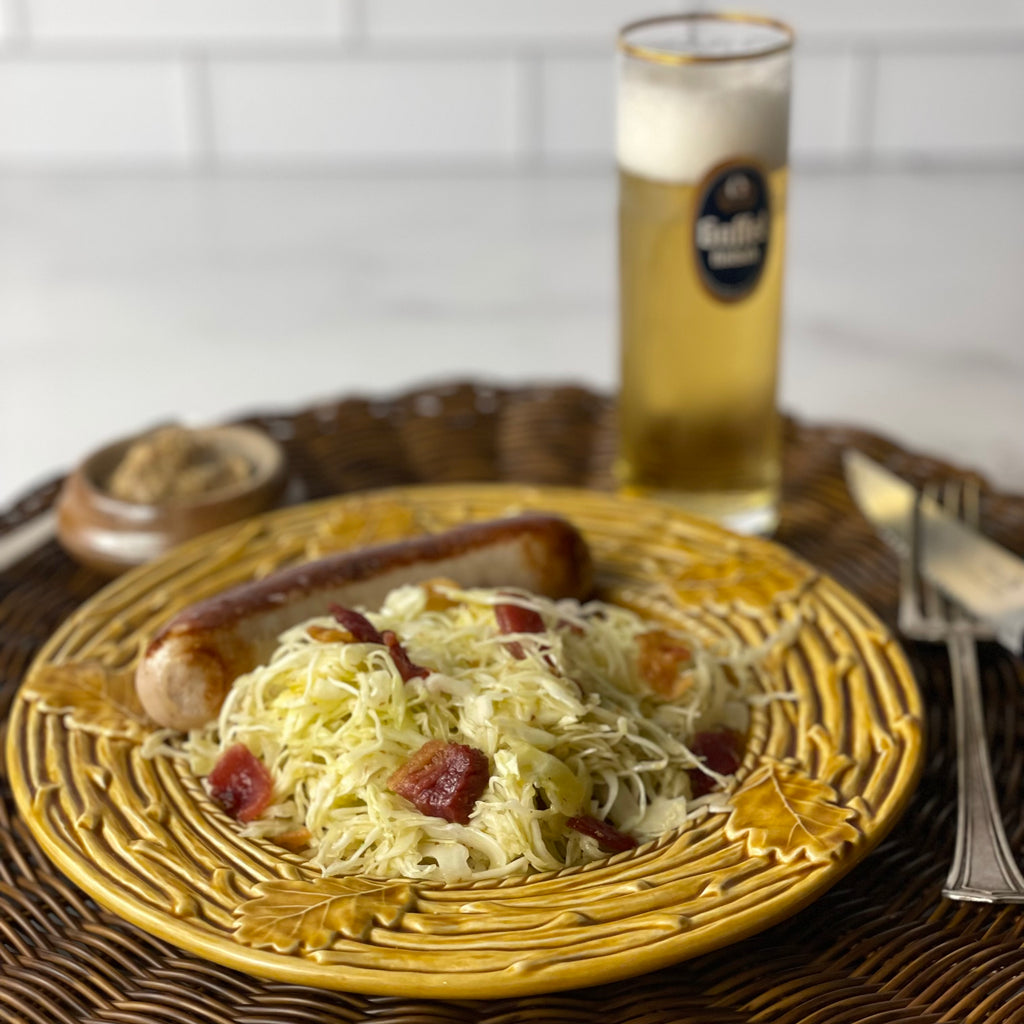 I always seem to crave German food October and January. No, not because of Oktoberfest (mid September to early October), rather because of regular visits to Köln, Nürnberg, Lübeck, and viele kleine Städte--many small towns--in my corporate past sourcing confection, Christmas ornaments, and toys for various national specialty retailers. Although I'm an omnivore and don't eat meat everyday, when in Deutschland my buyers and I would thrive on many types of cured meats and sausages three times a day.
Particularly memorable are the simple Nürnberger bratwurst, a type of small Weisswurst, served with a good mustard, sauerkraut, and local beer, especially Kölsch!
Rather than wait up to a month for sauerkraut to ferment, Donald made a cabbage salad for me inspired by sauerkraut. Our local grocer had Weisswurst (not Nürnberger, but very good), and our neighbor Jeff shared a cold beer so we could complete this photo and our meal.
Es war sehr gut--it was very good--and quite simple, too.