January 16, 2023
January Orchard Update - Rain!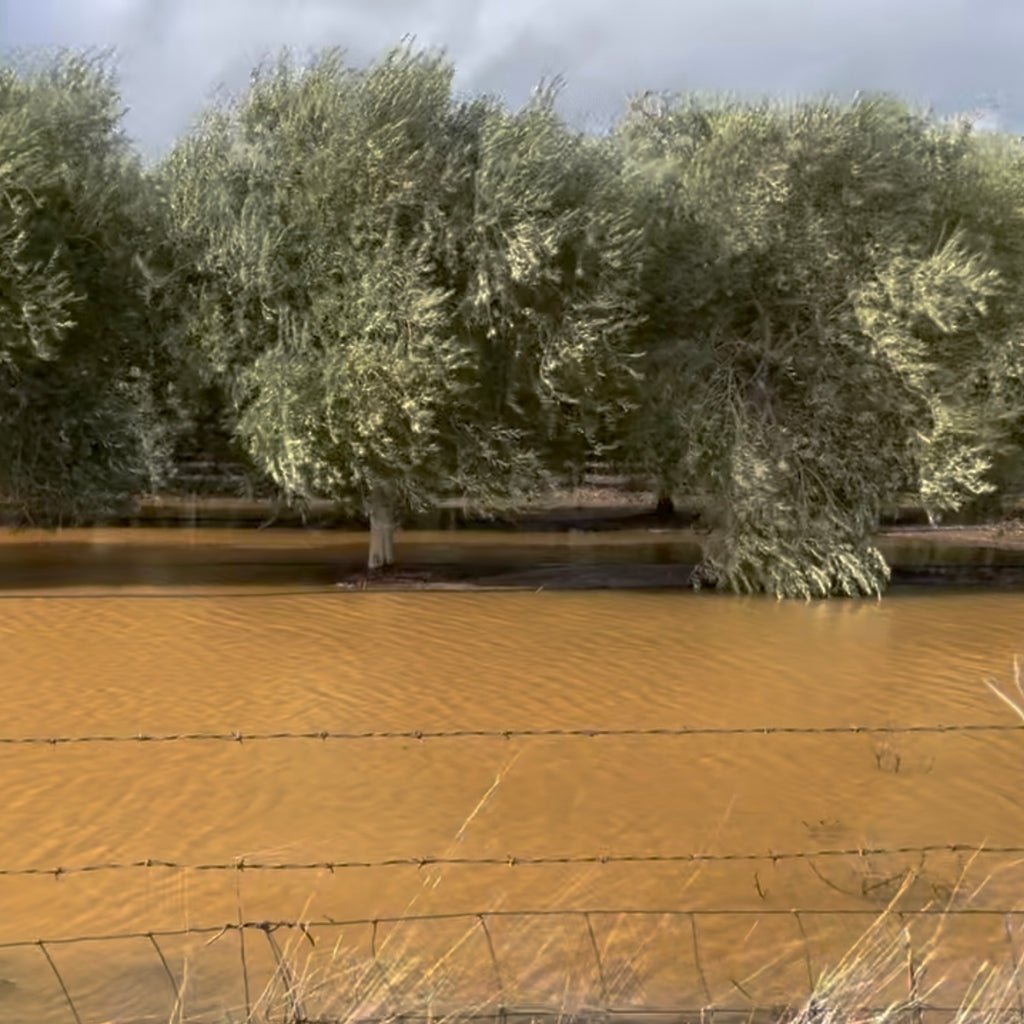 If you live in California or have been following the news you know that our historic mega drought has flipped to the other weather extreme with significant rainfall in the state. The UC Berkeley Central Sierra Snow Lab reported this week that we're now at 204% of average precipitation in the water year (Oct 1 - Sep 30), and we have 92% of our average peak seasonal snow water equivalent. It's only mid January.
Coastal and mountain areas have been affected severely, however, the situation in Corning has been more manageable on a relative basis. Local creeks and irrigation ditches, long dry, overflowed their banks and created temporary hazards in low lying areas, and the nearby Sacramento River crested just slightly over flood stage 2 days ago, but quickly settled to a manageable monitor stage. 
I was not able to reach the gate of the arbequina orchard to check on the trees there. The ground is too soft to drive around, however, I'd hoped to get some idea from the roadway. Access from the south is closed for the season because Thomes Creek, one of the three major watersheds from the Mendocino Forest, crosses the road in the winter and is a torrent right now, and the little brook to the north of the orchard's main gate had overrun the roadway when I was there and was not passable either. This orchard is only 1,200 yards from the Sacramento River. Our farmer, Adam, reported today that he finally got in and walked around. The ground is still sodden, but we haven't lost any trees.
The medium density orchard is on the other side of the valley from the Arbequina and descends at a rate of ~5 feet every 300 yards from west to east, thus the last few rows of Ascolano at the bottom of the orchard tend to get their feet wet in the run off. I captured a glimpse for you from the road--scroll to the very bottom of this page to see it. The first 20 seconds is at regular speed, however, we've slowed the last 8 seconds down to pace the Mendelssohn. The good news is that all of this water cleared out in just a few days and the trees are fine.
I'll send another update in a week or so.
Stay safe out there!
Liz