November 06, 2023
Sweet Italian Sausage Pizza with Artichoke Hearts and Mushrooms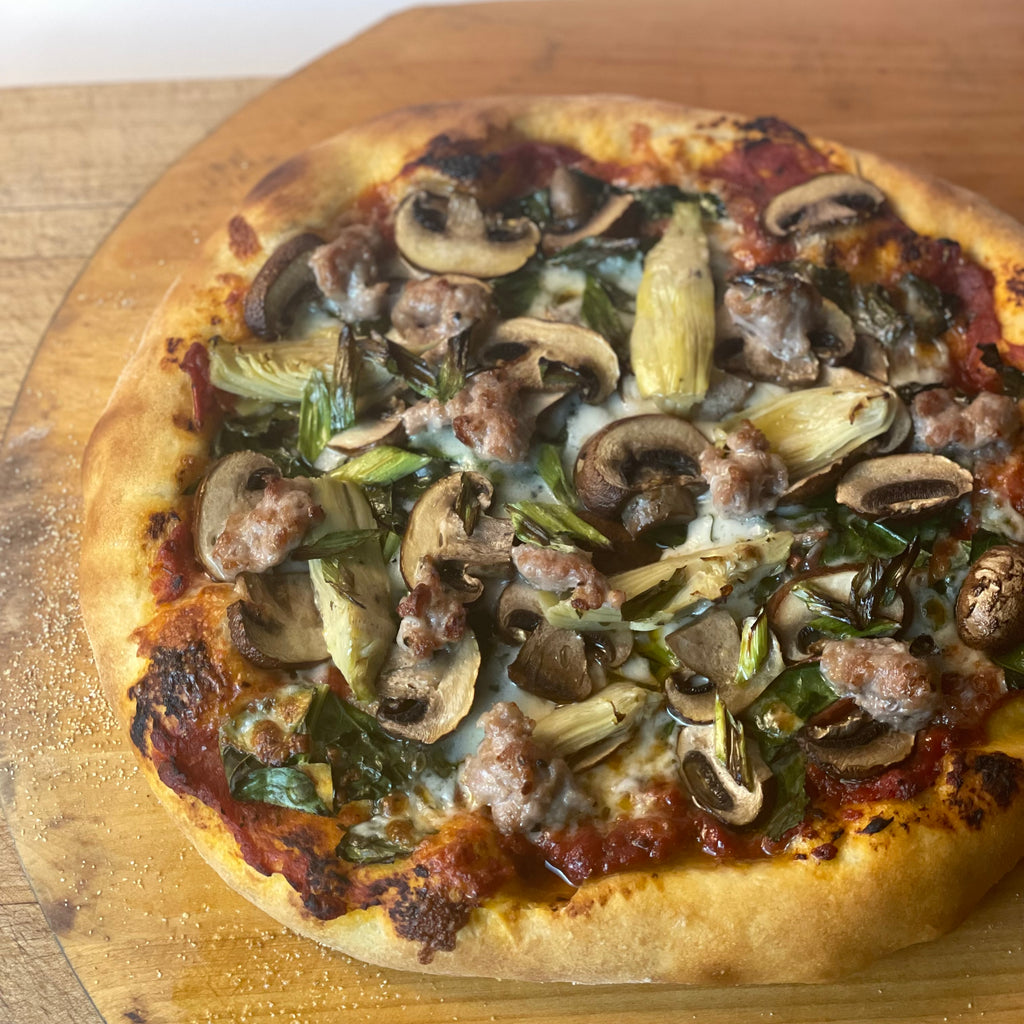 As fun as it is to experiment with pizza toppings, we all have old stand-by choices. Our favorites.
When we were in our 20s, our "regular" pizza was the one we're sharing today, inspired by LoCoco's Restaurant in Oakland. When Donald made the Fig and Gorgonzola Pizza with Balsamic Caramelized Onions and Prosciutto last week he had extra dough so, of course, we enjoyed this pie the next day. 
Pizza twice in the same month?? Well, we justified it by using our new Jacobsen Co. Italian Seasoning.