March 16, 2022
Spring Update - Scheduled Product Availability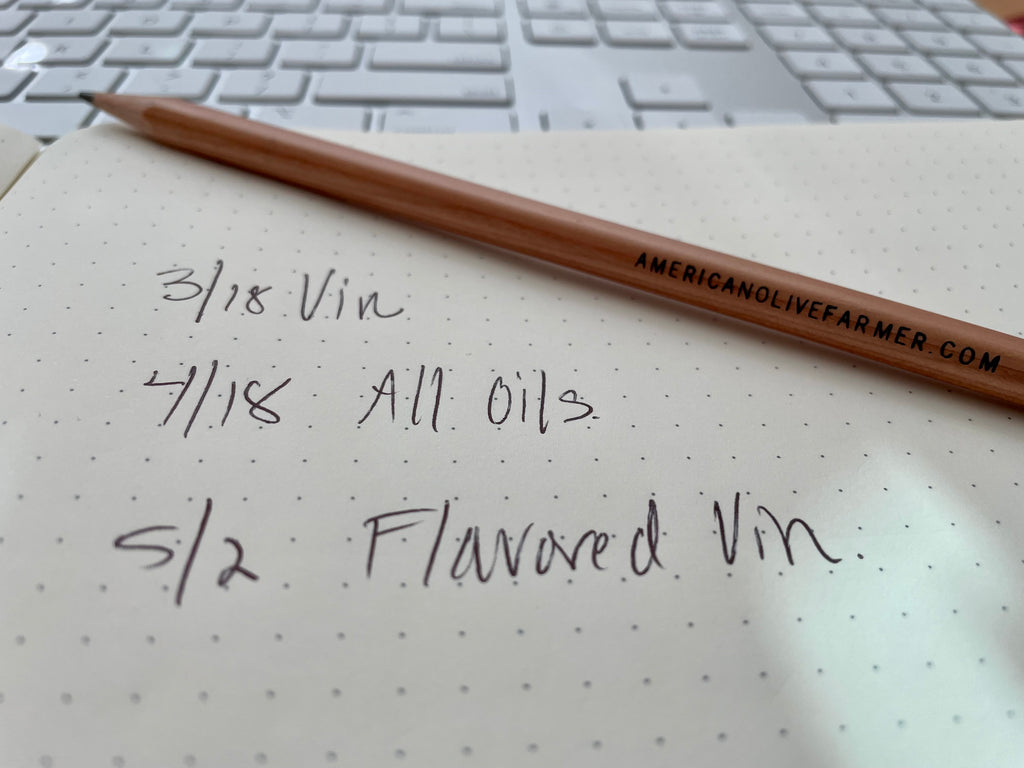 Scheduling the opening inventory for the shop has been as if we were tap dancing on a moving floor -- difficult to get one's footing!  Here is how things look as of mid-March 2022. All dates are subject to change. Thank you for your patience and understanding.
Everyday Selection, 375 ml bottles, (12.68 fl. oz.)
3/16  Balsamic Vinegar Collection
Traditional, Rosé, and White

4/18  Extra Virgin Olive Oil Collection
Ascolano, Picual, and Coratina

4/18  Flavored Olive Oil Collection
Lemon, Basil, and Roasted Garlic

5/02  Flavored Balsamic Vinegar Collection
Fig, Cherry, and Raspberry

5/16  Olive Wood Collection
Value Items, 750 ml bottles, (25.3 fl.oz.)
June 2022
Arbequina EVOO and Traditional Balsamic Vinegar
Gift Items, 500 ml cork topped gift bottles, (16.9 fl. oz.)
Harvest 2022
Olio Novello EVOO and Fig Balsamic Vinegar
Condiments
October 2022 and Spring 2023
By the way, we're going to try something new this year and send product to two distribution points, one west coast and one east coast. This will enable us to reduce shipping costs, which are so incredibly high these days, and this will also reduce transit time getting product to those of you east of the Mississippi more quickly.
We're still getting our legs under us, and appreciate your observations, suggestions, and insights. Please leave a comment or send us a message if you'd  like to share one. 
- Liz